Dr. Simon Smith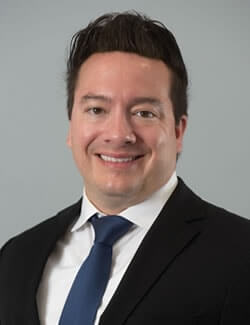 Dr. Simon Smith
Dr. Simon Smith maintains five board certifications including cardiovascular medicine and Vascular Ultrasound Interpretation (RPVI). His post-fellowship focus has been on the diagnosis and treatment of vascular disease and varicose veins. He is a respected vein specialist and an expert with the latest technologies including radiofrequency ablation, sclerotherapy, and ultrasound guided varicose vein treatments. Dr. Smith was recruited from a busy NYC practice due to his commitment to maintaining the highest standards in phlebology, or the practice of venous medicine.
Offices Served: Paramus, Wayne, Clifton
Dr. Faisal Siddiqi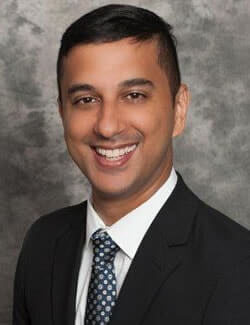 Dr. Faisal Siddiqi
Faisal Siddiqi, MD is a board-certified cardiologist specializing in arrhythmias and vein services at One Oak Medical, with offices in Paramus, Wayne, Middletown, Point Pleasant, and Clifton, New Jersey, as well as Staten Island, New York. He performs a variety of diagnostic and treatment services for cardiac and vein conditions, including minimally invasive procedures and surgeries.
Dr. Siddiqi earned his medical degree from Rutgers University in New Brunswick, New Jersey. He completed his residency in internal medicine at Yale-New Haven Hospital in New Haven, Connecticut. He also completed a second fellowship training in cardiovascular disease at the University of Maryland.
Dr. Siddiqi completed his fellowship in clinical cardiac electrophysiology at New York Presbyterian Hospital-Cornell campus. There, he learned minimally invasive electrophysiology procedures under the guidance of well-renowned cardioelectrophysiologists.
Dr. Siddiqi's extensive training in minimally invasive procedures translates to treating diseases of the veins. He trained with the distinguished Harvard-educated Dr. Michael Nguyen at the prestigious Vein Institute and Pain Centers of America in Manhattan, New York. Dr. Siddiqi uses the latest cutting-edge technology, including endovenous radiofrequency ablation and VenaSeal™, to treat conditions such as venous insufficiency and varicose veins.
A native of New Jersey, Dr. Siddiqi gained national recognition for his research and presentations. He presents at academic conferences, and his articles have been published in peer-reviewed journals, highlighting his commitment to working with arrhythmia-related disorders.
Dr. Siddiqi retains active membership in the Heart Rhythm Society and is a fellow of the American College of Cardiology. He has been a multiple recipient of the NJ Monthly Top Doctors in New Jersey as well as Metro Top Doctors Top 10% in Health Care.
When not serving his patients, Dr. Siddiqi enjoys staying active with his wife and two children, especially traveling and hiking. For patient convenience, Dr. Siddiqi is fluent in several languages, including English, Hindi, Punjabi, and Urdu.
Office Served: Edison
Dr. Alissa Brotman-O'Neill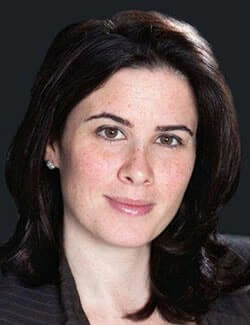 Dr. Alissa Brotman-O'Neill
Dr. Alissa Brotman O'Neill is a skilled board certified vascular surgeon. Currently, she is an attending physician at One Oak Medical Group serving the communities of Princeton, NJ Edison, NJ East Brunswick, NJ and Mount Laurel, NJ. She is available and accessible to the ailing individuals throughout the recuperation period and beyond. Dr. Brotman O'Neill attended Harvard University where she studied Biology and History where she graduated Magna Cum Laude with AB. Dr. Brotman O'Neill earned her medical degree from UMDNJ. She also completed a residency in general surgery at the same university. Additionally, she is fellowship-trained in vascular surgery at the Icahn School of Medicine at Mount Sinai.
Dr. Brotman O'Neill is a zealous researcher, with authorial credits in numerous esteemed publications. Her proficiency at surgery is unparalleled. A seasoned provider, she is kind, patient, and friendly. Dr. Brotman O'Neill is a proficient runner who enjoys spending time with her family and volunteering with various non-profits in the community.